Stargazers able to wish upon a myriad of shooting stars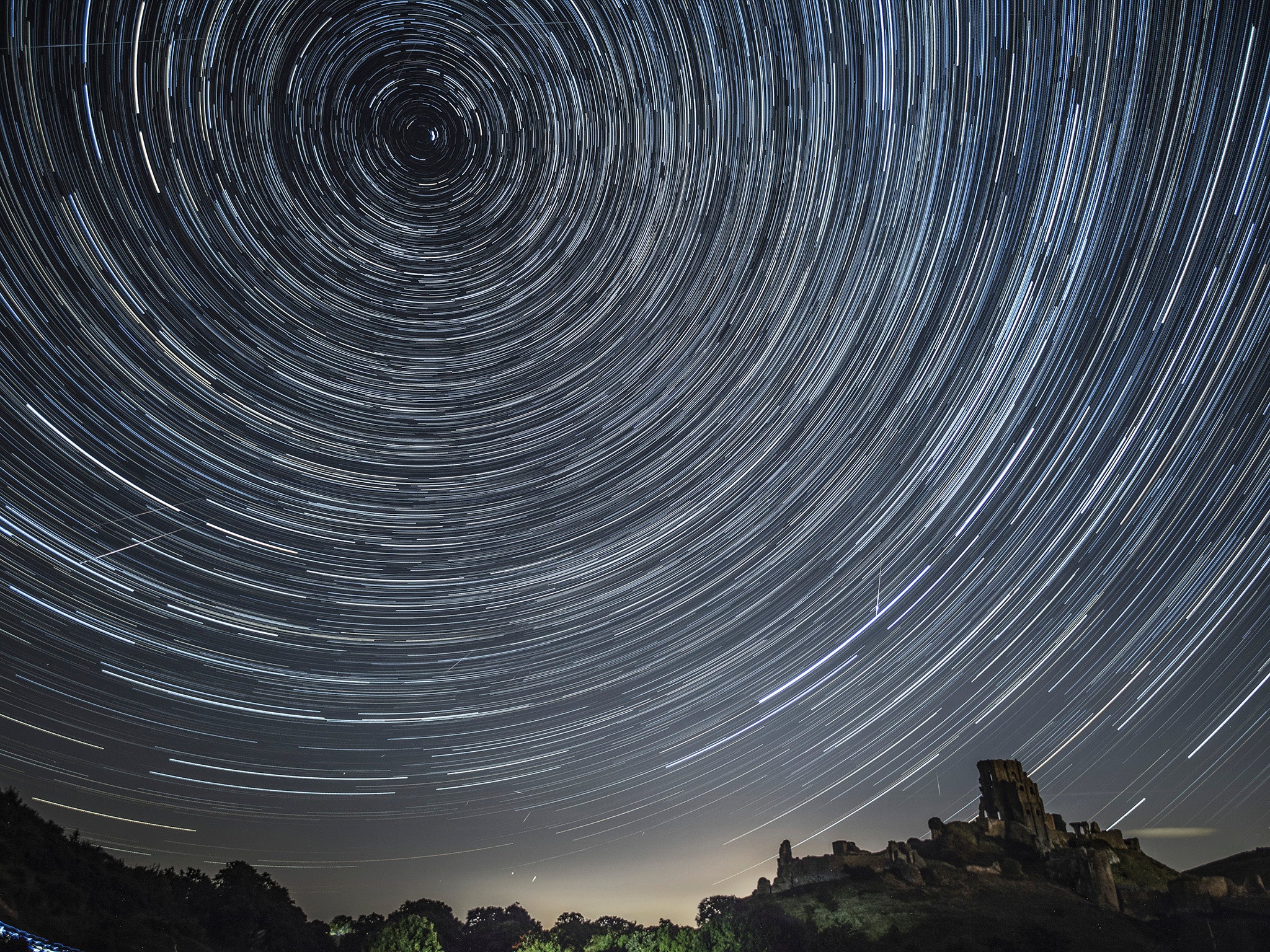 [08-17] Perseid meteor shower lights up the night sky +1 UKBot #UK #news
[08-17] Here are your chances of getting some pictures of tonight's Perseid Meteor Shower across the UK #UK #perseid #meteor ☄️☄️…
[08-17] Clear sky forecast for the Perseid meteor shower on Saturday night 👍 ⭐️ #Manchester
[08-17] 223 – Perseid meteor shower to be seen over UK @BBCNews #science #meteor #uk
[08-17] Huge #Perseid #meteor shower over #UK...
Stargazers were given a treat on Saturday night and in the early hours of Sunday as the Perseid meteor shower dazzled the sky. Meteors are small fragments of interplanetary debris and dust that enter the Earth's atmosphere at such a high speed that they usually burn up, producing the shooting stream of light. The Perseid meteor shower, one of the best-known of the meteor showers, is active from mid July until 24 August but its peak was expected to be this weekend, particularly Saturday night and in the pre-dawn hours of Sunday. One of those who stayed up was Twitter user John-GM7PBB who lives on the Isle of Lewis in Scotland. He told Sky News that he had set his camera up at about 11pm on Saturday and was rewarded with two beautiful images of a meteor above the horizon. His window of opportunity was short, however, as just a few hours later he said the stars had been "clouded out". Twitter astronomer @VirtualAstro said that reports of meteor viewings had come thick and fast as soon as the clouds had cleared after dark. He told Sky News: "This is very rare as there is usually a build up, but the shower started with a bang. "You could feel the excitement build as many people from across the UK started to see bright meteors and fireballs early on in the evening." Image:One of the meteors seen over the Isle of Lewis. Pic: @John-GM7PBB Even in London, which usually loses out due to high levels of light pollution, there was still a good number of meteors to be seen. VirtualAstro said that, within a few hours of darkness, thousands of people from across the British Isles were watching the meteor shower, with many seeing "several incredibly bright meteors per hour, along with tens of smaller fainter meteors". "Usually in the UK we are either clouded out or suffer the ill effects of the Moon on meteor showers, and they usually end in disappointment," he said. "The Perseids in 2017 have been the opposite: performing as soon as it got dark and giving many their first glimpse of a meteor with ease. "People were so pleased and excited, the mentions in my Twitter feed became unreadable due to the sheer volume of tweets coming in from very happy stargazers." Image:A meteor streaks past stars above the Jill Windmill in Brighton Robin Scagell, vice president of the Society for Popular Astronomy, said: "The Perseids can be very bright and often quite spectacular. "Some meteor showers are slow, but we are moving into the Perseid stream so they are coming at us quite swiftly. "You could see none at all for a few minutes and then two or three. "You might be lucky or unlucky; that's the way with meteors." If you missed out on the meteor-spotting fun, there is still a chance over the next few nights, or there is the next noteworthy meteor shower in December – the Geminid Meteor Shower. In the US, the meteor shower is being seen as an opening act for the first solar eclipse to cross that country in 99 years, which is expected on 21 August. Source link Massive Perseid meteor shower thrills stargazers was originally published on News London
Small chip in marble shower curb edge inside side of shower
How do I fix a small chip in my marble shower curb? It is located on the inside top edge of the shower curb.. It was just installed with my frameless shower. My contractor said they will need to round off the entire shower curb to fix this chip. Is it possible to use off white marble dust and epoxy to match my Carrera Gris marble threshold and then give the crack a light sanding versus needing to sand down the entire edge of my curb?
'Impressive' Perseid meteor shower seen over UK
A display of hundreds of shooting stars has been captured by stargazers from across the UK.
Why was there an orange sky with the Forfar meteor strike the other night in Scotland?
Is it true that the meteor that exploded over Scotland last night caught on film?
What is the name of a football coach in Friday Night Lights?
What was the reasons for introduction of the night lights at stadiums?
The night before Pinter's burial, theatre marquees on Broadway dimmed their lights for a minute in tribute, and on the final night of No Man's Land at the Duke of York's Theatre on 3 January 2009, all of the Ambassador Theatre Group in the West End dimmed their lights for an hour to honour the playwright.

Perseid meteor shower lights up the night sky
Stargazers able to wish upon a myriad of shooting stars
---
We were finishing, and Corder had just said "We need a shower to clean this dirty turf," when the shower came. The captain ordered us into our packs and ponchos, and then into the trench. Though the shower was short the wind was increasingly cold, and I was glad of the protection of my poncho. For in that trench we remained for an hour and three quarters, before anything really happened.
---
"They've gone away across London," he said. "I guess they've got a bigger camp there. Of a night, all over there, Hampstead way, the sky is alive with their lights. It's like a great city, and in the glare you can just see them moving. By daylight you can't. But nearer--I haven't seen them--" (he counted on his fingers) "five days. Then I saw a couple across Hammersmith way carrying something big. And the night before last"--he stopped and spoke impressively--"it was just a matter of lights, but it was something up in the air. I believe they've built a flying-machine, and are learning to fly."