Jacob Rees-Mogg 'considering Tory leadership bid'
Jacob Rees-Mogg has been forced to deny suggestions he could take over from Theresa May as leader of the Conservatives, after a friend said he had revealed his ambitions at a private lunch. The Tory MP, who has enjoyed a growing public profile in recent months, is reported to be "sounding out" allies about a […]
The post Jacob Rees-Mogg 'considering Tory leadership bid' appeared first on iNews .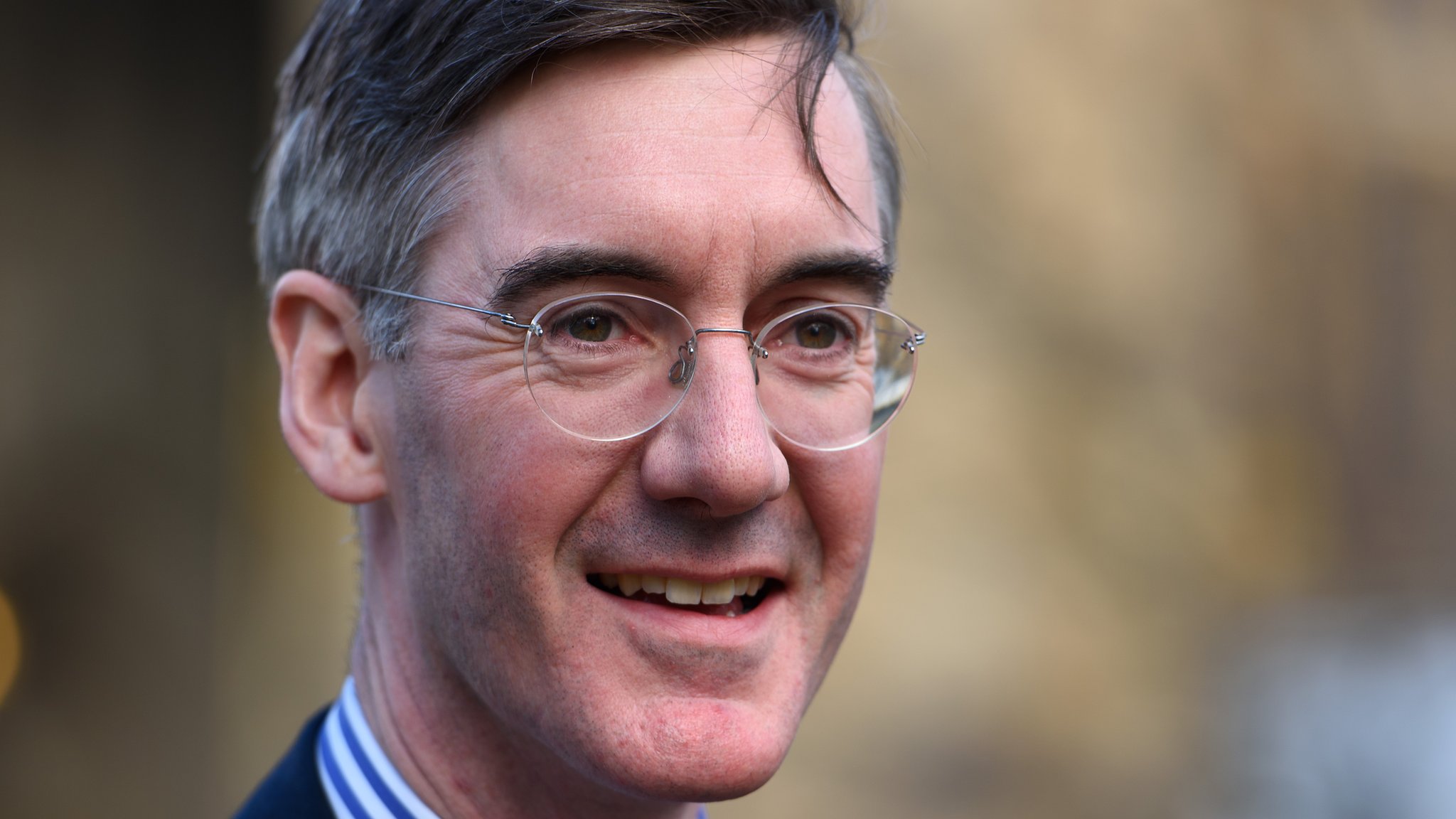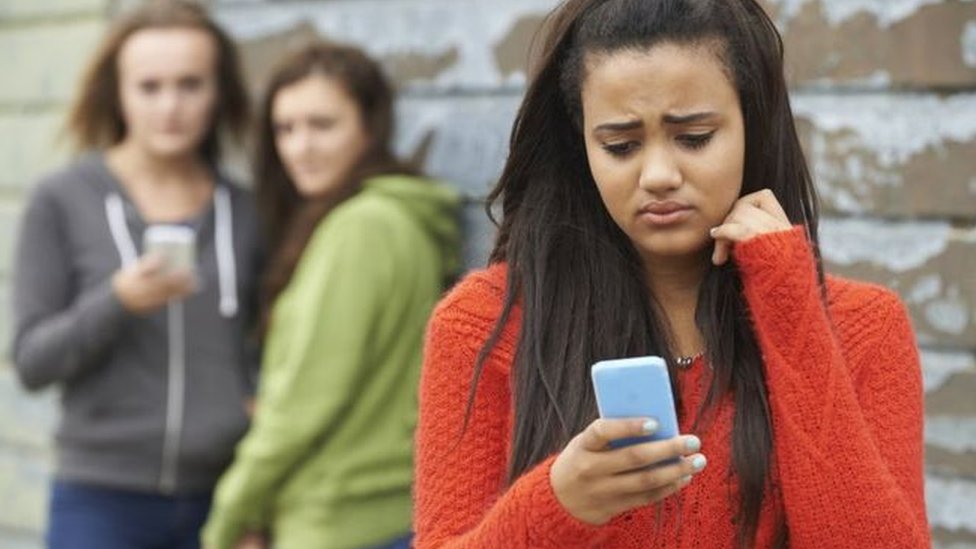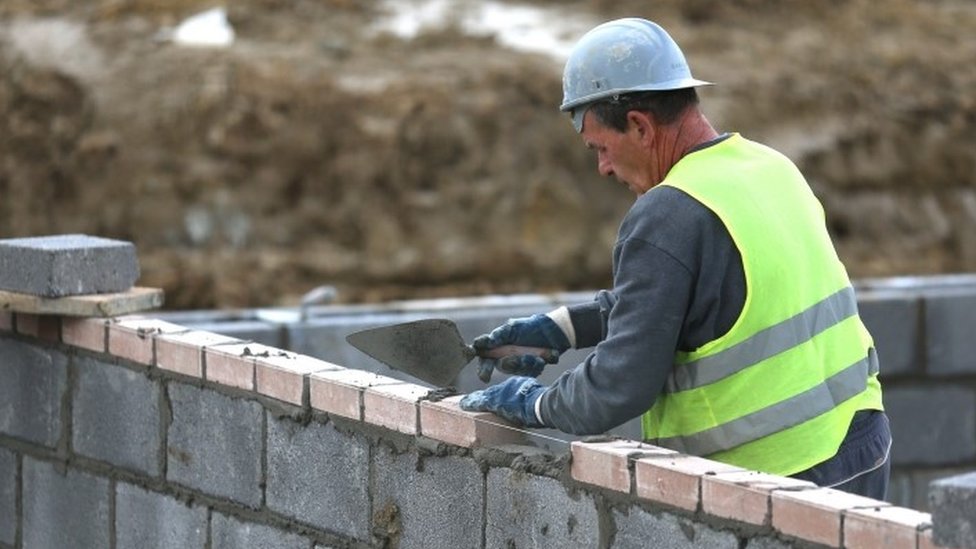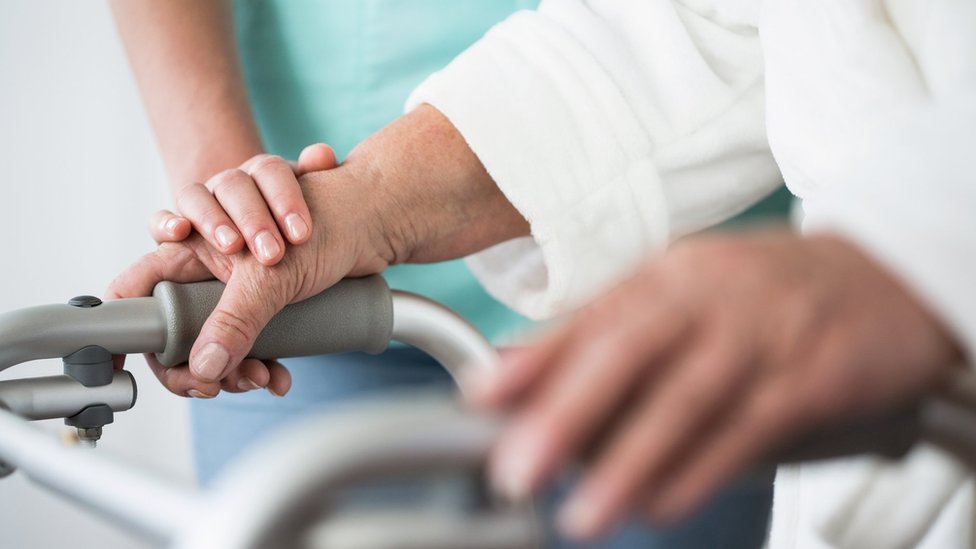 tumb
'Can't Clogg the Mogg' Tory Jacob Rees-Mogg 'told friend he WILL run for party leadership'
Tory MP Jacob Rees-Mogg has distanced himself from suggestions that he is considering a bid for the Conservative leadership.There has been much speculation that the MP for North East Somerset might consider the leadership, egged on by supporters who have dubbed themselves the "Moggmentum" movement.The Sunday Times said the Old Etonian, who has seen a sudden upsurge in popularity, was "sounding out" friends about a possible challenge.Anglo-US academic Ted Malloch, meanwhile, claimed that Rees-Mogg had let slip his leadership ambitions during a private lunch."I was at a lunch with Jacob very recently and he indicated he would like to be considered for the leadership when the time comes," Professor Malloch, who is close to US president Donald Trump, told The Mail on Sunday."He did not mean now, but at some point in the future."But in an interview with The Sunday Times, he played down the idea that he was ready to put himself forward as a new leader."I think if I threw my hat in the ring, my hat would be thrown back at me pretty quickly," he said.However, the paper quoted a friend of the MP as saying: "Jacob is loyal to a fault and would never do anything to destabilise Theresa May."But should she stand aside … he is starting to look at some of his more ambitious peers and wonder what they have got that he hasn't".When HuffPost UK spoke to Rees-Mogg in July, he was somewhat cryptic about the calls to run for the Tory leadership, simply laughing: "I don't think giving one's sixth child an unusual name is qualification for being prime minister."A post shared by Jacob Rees-Mogg (@jacob_rees_mogg) on Jul 5, 2017 at 12:18am PDTThe "MP for the 18th century" attracted rather a lot of attention earlier this year for naming his sixth child Sixtus Dominic Boniface Christopher, joining Alfred Wulfric Leyson Pius, Peter Theodore Alphege, Tom Wentworth Somerset Dunstan, Anselm Charles Fitzwilliam and Mary (yes, just Mary) as the latest member of the Rees-Mogg clan.The claims come just days after Rees-Mogg emerged as the second most popular choice to succeed Theresa May in a poll of Conservative Party members by the ConservativeHome website.The findings reflect a belief among some Tories that the "young fogey" MP could be a right-wing antidote to the popularity of Labour leader Jeremy Corbyn.Speaking on LBC, Tory Baroness Patience Wheatcroft said: "If Jacob Rees-Mogg became party leader, the Tory party would be absolutely killed. It would be the end."
Enoch would be such an overprotective boyfriend, especially toward Jacob. Imagine them walking through the village and one of the villagers insults Jacob and calls him skinny or something and Enoch just looses it. "WHAT DID YOU JUST SAY?!" Jacob would probably try to pull him away and Enoch would probably end up chasing the villager until they had to hide in their house. Enoch wouldn't be possessive, he'd be protective. If Jacob got beaten up he would go to the end of the earth to help him before beating up whoever hurt him. Even if they just made Jacob cry Enoch would probably loose it. That'd be the adorable thing about Enoch, it'd probably be the reason Jacob fell more in love with Enoch.
'Immensely disruptive!' Howard warns Tory rebels leadership bid will put Brexit at RISK The former Tory leader reiterated his support for Mrs May and said she had a "duty and responsibility" to stay in power. Speaking on Daily Politics on the BBC, Mr Howard backed the Prime Minister to get a strong result for Britain in negotiations with the European Union. Asked if he thought Mrs May could "cling on" as Prime Minister, Mr Howard said she "should stay". He said: "I think she has a… View On WordPress
Anyone else think Jacob Frye mothers the Rooks? Like especially the younger Rooks? Jacob: what are you doing? You should be in school! Younger (like teenage) Rook: But si- Jacob: No buts young man! Soon you'll be out joining a gan- Rook: Sir I'm in a gang Jacob: …not the point Or even better, Jacob helping them with homework or giving them life advice
[23-08] Jacob #ReesMogg for PM? Bookies SLASH odds on #Brexit campaigner replacing May at No10
[01-10] Jacob Rees-Mogg's Tory leadership hopes discussed on #marr - today we reveal he profits from sale of abortion pills htt
[02-10] Tory MP Jacob Rees-Mogg targeted by protesters at Tory Party Conference over his despicable views #CPC17
[29-09] Cult Tory MP Jacob Rees-Mogg on Brexit and 'Moggmania'
[04-10] Anti-abortion Tory MP Jacob Rees-Mogg profits from pills used for illegal abortions
[03-10] If Jacob Rees-Mogg is the answer to the Tory youth problem, I hate to think what the question is. #r4today #CPC17
[02-10] WATCH: Protestors turn up at Jacob Rees-Mogg's event at Tory Party Conference in Manchester #CPC17
[13-08] RT Brexit_Newz: Jacob Rees-Mogg fires warning shot at scheming Tory Remainers trying to thwart #Brexit
[01-10] TWO FACED #TORIES Pro-life Tory Jacob Rees-Mogg profits from sale of abortion pills (via @dorset_eye)
[14-08] Millionaire Tory toff Jacob Rees-Mogg 'sounding out' a bid to become Conservative Party leader #Brexit #MayDUP
[03-10] Jacob Rees-Mogg says Tory conference has become 'Kim Jong-un-style' event #Skypapers #Newsnight @Lbc @Bbcnews #cpc17 :
[02-10] Trump style, Tory thugs intimidate a disabled protester at a Jacob Rees Mogg fringe event!…
[03-10] Watch brilliant young activist totally annihilate Tory prick Jacob Rees-Mogg ?? #Labour #Momentum
[02-10] First Dates : Jacob Rees-Moog and Madeleina Kay : An 18th Century Tory synthpop trance floor groove #FirstDates :
[02-10] Jacob Rees-Moog - 18th Century Tory Synthpop Trance Floor music : pre-order on Amazon #Labour #CorbynForPM
[04-11] We are tired of Jacob Zuma scapegoating Apartheid for the ANC's failed leadership for 23 years!#ZumaQandA
[08-11] Nadhim Zahawi, Jacob Rees - Mogg, Iain Dale, same old tory cretins wheeled out night after night to defend their sinking party, #Newsnight.
[08-10] The leadership choice from #CPC17 It's one of chalk or cheese as Theresa May's replacement. Either Ruth Davidson or Jacob Rees-Mogg? #bbcsp
[28-09] @LammanRucker you luck I didn't kill you boy Jacob Jacob #Greenleaf can't wait to see season 3 ?????
[05-11] Pres. Jacob Zuma's called for party unity urging warring factions in the ANC to accept the outcome of next month's leadership contest #sabc
[21-09] Per #LAKings. Assigned to Junior Teams: Jacob Friend – D Jacob Moverare – D Markus Phillips – D Drake Rymsha – F
[30-09] Pro-life Tory Jacob Rees-Mogg profits from sale of abortion pills Fucking hypocrite #Tories #rees-mogg
[21-09] #LAKings assigned 4 players to junior teams in OHL today: Defensemen Jacob Friend, Markus Phillips & Jacob Moverare and Forward Drake Rymsha
[08-11] Nadhim Zahawi, Jacob Rees - Mogg, Iain Dale, same old tory cretins wheeled out night after night to defend their sinking party, #Newsnight.
[09-11] #TheresaMay's Tory leadership thrown into turmoil as #PritiPatel quits #PalestinianTerritories...…
Jacob Rees-Mogg 'considering Tory leadership bid'
Jacob Rees-Mogg has been forced to deny suggestions he could take over from Theresa May as leader of the Conservatives, after a friend said he had revealed his ambitions at a private lunch. The Tory MP, who has enjoyed a growing public profile in recent months, is reported to be "sounding out" allies about a […]
The post Jacob Rees-Mogg 'considering Tory leadership bid' appeared first on iNews .
YA
Tory Jacob Rees-Mogg admits profits from abortion pills
Jacob Rees-Mogg has defended the investment in the Indonesian firm Kalbe Farma. His firm holds a £5million stake in the firm on behalf of clients. None of the MP's own cash is invested.

Jacob Rees-Mogg compares Tory conference to North Korea
Jacob Rees-Mogg said party members are expected just to 'cheer the great and the good' and are not given an opportunity to speak from the conference floor.

Tory conference is like a North Korea rally, says Jacob Rees-Mogg


Jacob Rees-Mogg mobbed in abortion protest at Tory conference
A packed Tory conference event featuring Jacob Rees-Mogg descended into chaos as protesters with placards chanted "Tories out" at the packed meeting on Brexit. Conservative supporters returned fire, shouting "Labour scum".

Who is Jacob Rees-Mogg? Tory MP and Brexiteer touted as next Conservative leader
JACOB Rees-Mogg continues to be touted as a future Tory leader and possible PM despite consistently playing down and leadership ambitions. The MP for North East Somerset recently welcomed his sixth child and caused controversy after airing his views on abortion and gay marriage. Here's his story… Who is Jacob Rees-Mogg? Jacob Rees-Mogg is a […]

Jacob Rees-Mogg mobbed by protestors at Tory conference over abortion comments
Demonstrators holding up placards chanted "Tories out" at the packed meeting on Brexit, bringing the event into chaos.

Tory MP Jacob Rees-Mogg defends 'extreme' anti-abortion views
Jacob Rees-Mogg says he is entitled to his views after expressing opposition to abortion in all circumstances, including rape and incest.

Tory bosses are like Kim Jong Un because they won't let party members have their say on policies, Jacob Rees-Mogg says
CONTROL-FREAK Tory bosses are so strict they are like Kim Jong Un, cult MP Jacob Rees-Mogg joked today. The popular backbencher said party leaders used North Korean tactics when they banned Tory members from speaking or voting at the annual party conference. And he called for the Conservatives to build a grassroots movement which could […]

Ali G interview - Jacob Rees Mogg (6/2/1999)


Jacob Rees-Mogg 'lined up for ministerial job'
Eccentric Conservative MP Jacob Rees-Mogg is reportedly being lined up for a ministerial role in the next reshuffle as he is tested for higher office.

Tory MP Rees Mogg: I'm opposed to abortion even in rape cases
Jacob Rees-Mogg has admitted that he is "completely opposed" to abortion, even in the case of rape.
Stac
Secondary Leadership boost vs primary leadership In Royal Revolt 2, how does the "Leadership boost" work ? I have item #1 that gives me primary leadership of 1005 and secondary leadership boost of 103.4 Then again, I have item #2 which gives me ...

Did Jacob's sons do aveilut before Jacob was buried? In viewing Breishit 50:10 it says that the group came to Goren Ha'atad and they made a seven-day mourning period for their father there. Only afterwards, does it state that they buried Jacob in the ...

How to insult a Tory (or people holding a conservative viewpoint in general)? I am writing a contemporary theatre play where one character - a senior businessman - first introduces himself as a not particularly conservative person. Later in the play, his protégé finds that the ...

Does Mogg Sentry gain +2/+2 for each spell? I was playing with a friend who has Mogg Sentry on the field I then play Champion of the Parish and Vexing Devil. Does Mogg Sentry become a 5/5 creature until end of turn or is it just a 3/3?

What's the backstory behind those "ghostly" looking animals at Mogg Latan's shrine? So I stumbled upon this place after seeing a green beam of light appear at the top of a mountain near Mogg Latan's shrine: if you go into this green beam of light, a green fog surrounds you and you ...

What happens when I redirect multiple large sources of damage through the en-Kor ability to Mogg Maniac? The situation is this: I control a Shaman en-Kor and a Nomads en-Kor and a Mogg Maniac. During my opponent's turn, I cast Inferno, dealing 6 damage to all creatures and all players. Is it possible ...
AC
What leadership styles involves employees the most a democratic leadership b autocratic leadership c free rein leadership d empowerment?

Has Roger Rees ever been married?

Did Tommy Rees change numbers? Yes, Notre Dame qb Tommy Rees changed his uniform number. Last year (2010) he wore number thirteen (13). This season (2011) he is wearing number eleven (11).

When and where was baseball player Stan Rees born? Stan Rees was born February 25, 1899, in Cynthiana, KY, USA.

Did rees make jacks for pierce arrow?

How do theories of leadership deal with the role of factors such as the individual their characteristics leadership style power and context?

How did agustsus syle of leadership coincide with jesus teachings on leadership?

What did Esau plan to do with Jacob after Jacob stole his blessing?

What is the difference between inherent leadership and acquired leadership?

What is the difference in leadership styles and leadership traits?

Why did Mathis Wackernagel and William rees invent the concept of the ecological footprint?

How can God love Jacob and hate esau Just as it is written 'Jacob I Loved but Esau I hated.' Romans 913 NASB? We see that God loved Jacob and hated Esau not because of anything that they did, but because of "God's purpose according to His choice," (v. 11). Is this fair for God to do? Yes it is. First of all, whatever God does is fair. God can do no wrong, so if He loves one and hates another, it is fair. Second, God owes us nothing. He is not obligated to love anyone. He loves out of the freedom of His will and plan, not because of anything in us. He loves because of what is in Him. Third, all people are by nature children of wrath (Eph. 2:3). This means that because we are all fallen and bec

What is tory another name for?

Was Milton a tory?

What is three similarities of tory?

Another word for a tory?

How old is Tory Lane? Tory Lane is 28 years old (birthdate: September 30, 1982).

When did Roger Tory Peterson die? Roger Tory Peterson died on July 28, 1996 at the age of 87.
sen
Jacob, Jacob and sons men of the soil, of the sheaf, and crook Jacob, Jacob y sus hijos Hombres de campo, gavilla y cayado
Hans-Jacob Geiz, his son Jacob Geiz and Johannes Soldan are arrested on these presumptions and sent to the Giesen jail for further investigations. Hans-Jacob Geiz, su hijo Jacob Geiz y Johannes Soldan son arrestados sobre estas presunciones y enviados a la cárcel de Giesen para posteriores investigaciones.
an actor by the name of Tom Rees
a young actor by the name of Tom Rees
THERE'S NO SMOG, IT'S 84 DEG REES [birds chirp] No hay smog, es 84 Deg Rees [Birds Chirp]
Rees wants access to vaccines that developed for biological arsenal. Rees quiere acceso a las vacunas que desarrollamos para el arsenal biológico.
The face of bodyguard Trevor Rees-Jones had been shredded by the windshield.
Yout
Tory Jacob Rees-Mogg pocketed $680,000 payment while working for offshore firm - Tory Jacob Rees-Mogg pocketed $680000 payment while working for offshore firm. Tory Jacob Rees-Mogg pocketed a $680000 payment while working for an ...
'We won, it's happening' Watch Jacob Rees-Mogg's rousing Brexit speech at Tory conference - JACOB REES-MOGG delivered a passionate Brexit speech at the Conservative Party conference urging Brexiteers to support the Prime Minister throughout the ...
Jacob Rees-Mogg fires warning shot at scheming Tory Remainers trying to thwart Brexit - JACOB REES-MOGG issued a stark warning to Tory Remainers for posturing while Theresa May is on holiday saying they need to toe the line on Brexit.
Jacob Rees-Mogg, We Owe the EU Absolutely Nothing! -
Jacob Rees Mogg's Story - How to make stanza on your hand??? Or the song from color to you??? We'll Teach you nail painting to you can make up at home This's not for children and you ...

withi
Rees-Mogg mania -- General election 2017: Tory plan to let young erase online past -- General election 2017: Tory housing plan 'paid from existing budget' -- Theresa May faces Tory opposition to social care plans --
Know
Jacob Rees-Mogg: Jacob William Rees-Mogg is a British Conservative politician, who was first elected as the Member of Parliament for North East Somerset at the 2010 general election. Rees-Mogg was born in Hammersmith, London, and was educated at Eton College.
North East Somerset: North East Somerset is a constituency represented in the House of Commons of the UK Parliament since its 2010 creation by Jacob Rees-Mogg, a Conservative.
James Dale Davidson: James Dale Davidson is an American private investor and investment writer, co-writer of the newsletter Strategic Investment, and co-author with William Rees-Mogg of The Sovereign Individual, The Great Reckoning, and Blood in the Streets: Investment Profits in a World Gone Mad.
Edward Mogg: Edward Mogg was a publisher in London in the 19th century. He issued maps and travel guides to London and other localities in England and Wales. Mogg's publications appear in works of fiction such as Robert Smith Surtees' Mr. Sponge's Sporting Tour and Shirley Brooks' The Naggletons.
Jesse Mogg: Jesse Mogg is an Australian rugby union player who plays for the French Top 14 club Montpellier. His usual position is at full-back, though he can also play as a winger. Mogg previously played four seasons with the Brumbies in Super Rugby. He was capped for the Australian national team in 2013.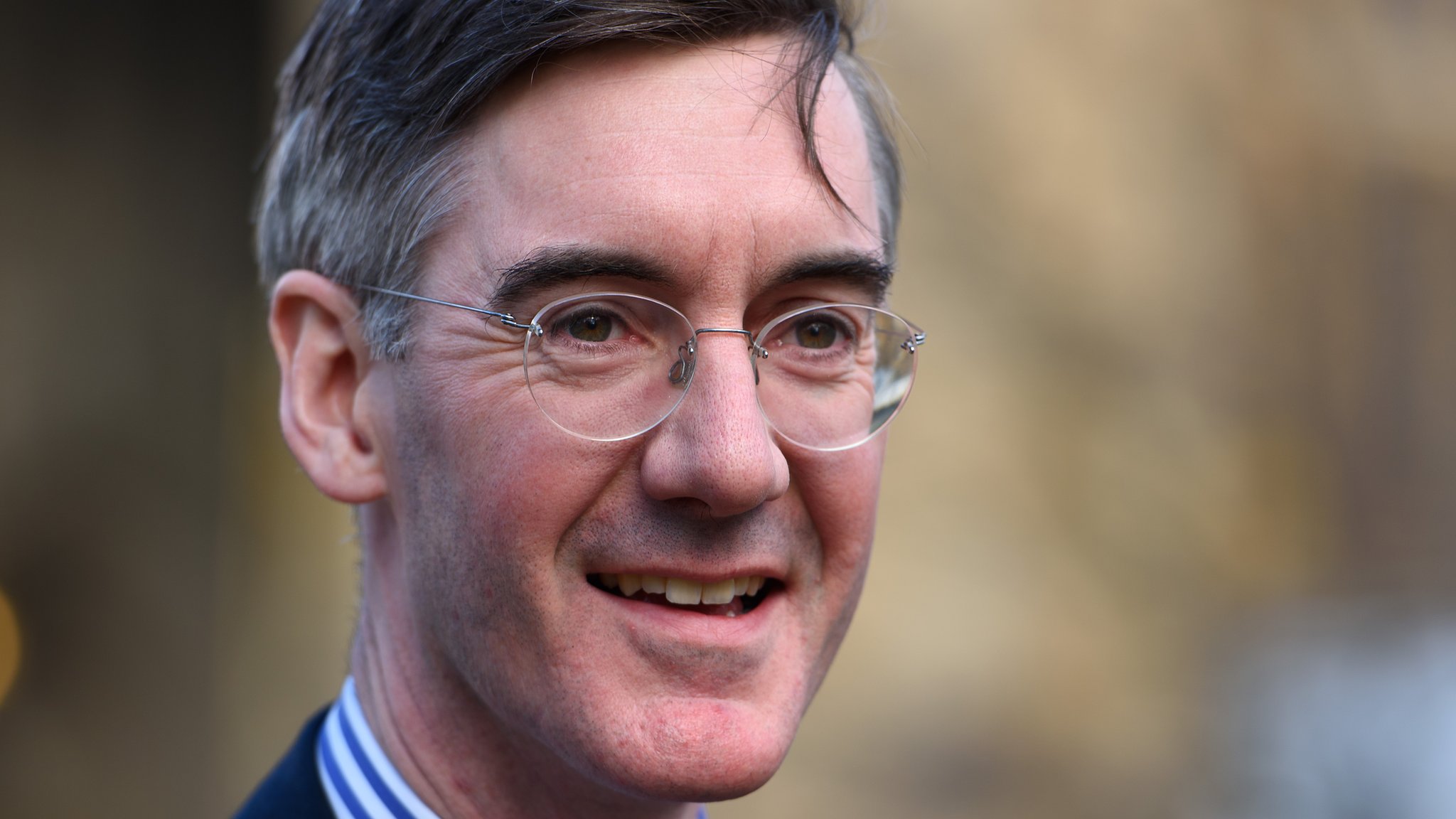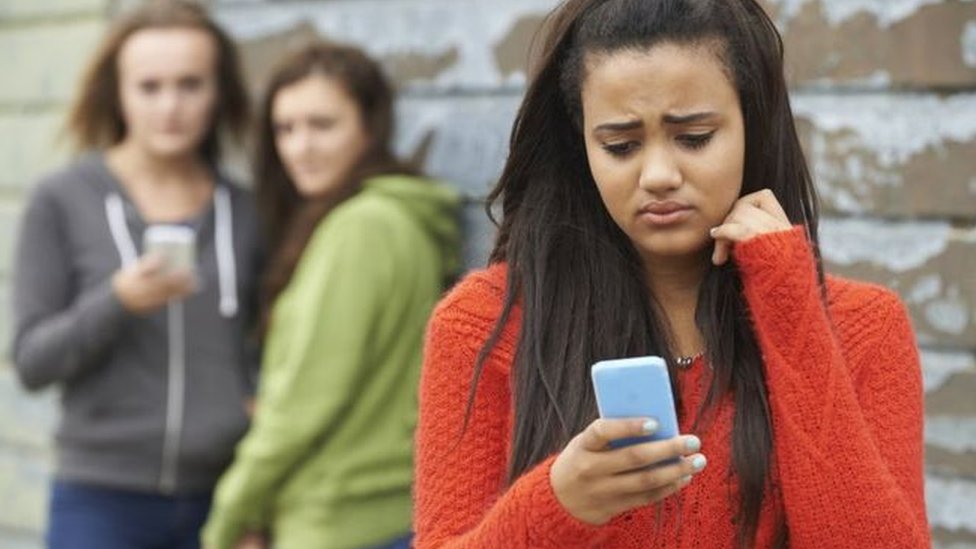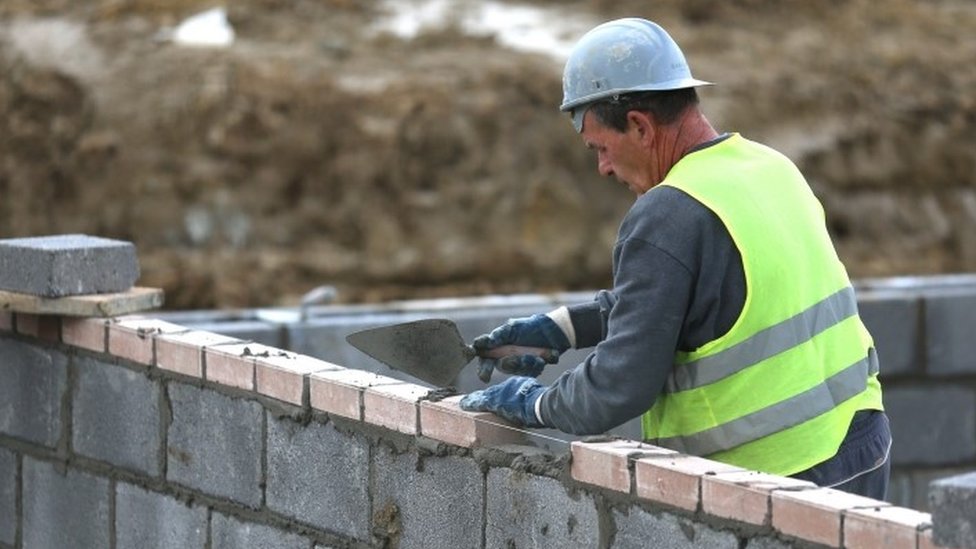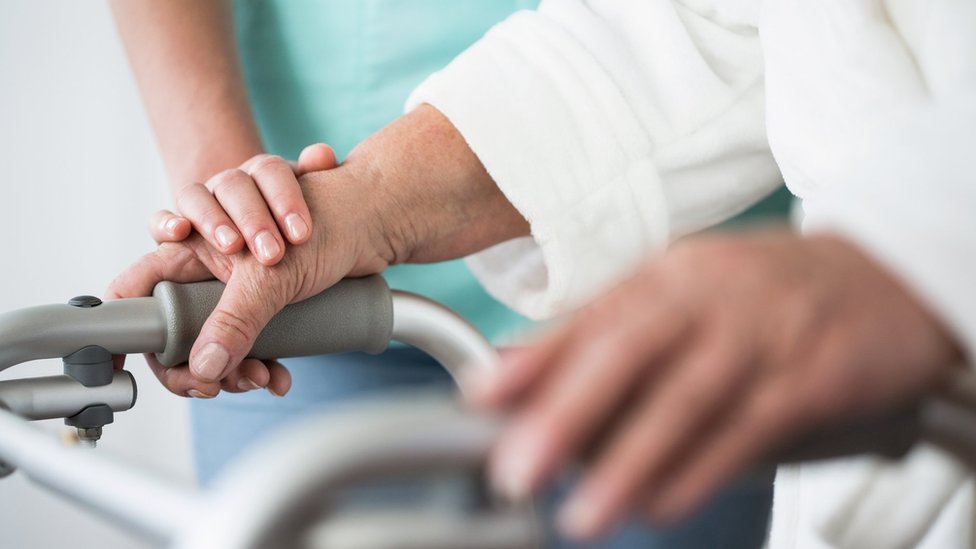 GP
Jacob Rees-Mogg is the favourite among Tory voters to replace Theresa the Appeaser. Reshare if you ...: Jacob Rees-Mogg is the favourite among Tory voters to replace Theresa the Appeaser.Reshare if you think a true #Brexiteer would get a better deal for Britain!Moggmentum is well and truly growing as Tory voters name Jacob Rees-Mogg as their favourite to take over from the increasingly weak Theresa May.A Times/YouGov poll out today shows Mogg is leading the way among Tories with 18% of the vote, followed by Boris Johnson on 12% and David Davis on 7%.So Tories want a Brexiteer as party leader in order to steer Britain out of the European Union? Well, it makes sense...(See article for further details)👉  Image courtesy of and ©2017 leave.eu (Official)REGISTER OR BECOME A MEMBER OF LEAVE.EUBy registering your support, you will receive regular updates and news; #BrexitMEANSBrexit #ChangeBritain #UKLeaveEUCampaign #Brexit #LeaveEU #WestMonster #EUReferendum #BetterOffOut #BrexitBritain #GlobalBritain #Remoaners #UKPopulation #Immigration #Migration #MigrationCrisis #SingleMark
Jacob Rees-Mogg blasts BBC's 'deep-seated anti #Brexit bias' amid 'pro-EU' coverage claims. JACOB Rees...: Jacob Rees-Mogg blasts BBC's 'deep-seated anti #Brexit bias' amid 'pro-EU' coverage claims.JACOB Rees-Mogg has accused the #BBC of having a "deep-seated bias" amid claims the broadcaster gives Remain backers more airtime than #Brexiteers.Two of the BBC's influential shows, The Andrew Marr Show and Sunday Politics, have reportedly featured three times as many Remain supporting voices than they have #Brexit backing ones since the #EUReferendum.According to figures obtained by the Sun, the Andrew Marr show has featured 129 Remainers since the #EUReferendum – and only 33 leavers.And the Sunday Politics show has reportedly had 78 remain backing guests compared to only 37 Brexiteers.Monmouth MP David TC Davies has since hit out at the broadcaster's supposed anti #Brexit bent.He said: "The #BBC are punting out Brussels-supporting propaganda."Meanwhile, Jacob Rees-Mogg accused the broadcaster of having a "deep-seated bias".TV regulator #Ofcom said: "All UK b